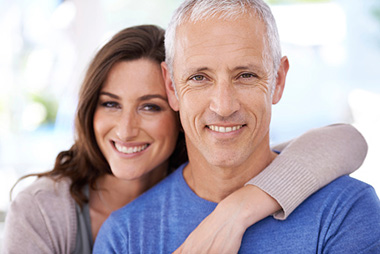 There is only so much a great skin care routine can do. You can use the best products on the market, and still feel dissatisfied with their affect on your appearance. The loss of collagen and volume, repetitive facial movements, gravity and sun exposure work against your face's natural shape and youthful look.
That's where dermal fillers come in. Dermal fillers are different than Botox/Dysport injections. Both help improve the appearance of wrinkles and give your face a more youthful, relaxed look, but fillers are designed to plump and smooth — not prevent the muscles from contracting — and are used around the nose to the mouth, lips, cheeks.
TREATMENT AREAS
Lips
Chin
Jaw line
Under the eyes
Shallow contours of the face
Facial creases and deep lines and wrinkles
Recessed scars (from acne or chickenpox)
HOW IT WORKS
Fillers replenish the collagen layer of the skin. Injections are placed at the subdermal-dermal levels of the skin's surface and have an immediate affect on its volume.
Here is where the art of injection is important: it matters where fillers are placed to achieve a natural look. Each filler has its own personality, meaning your injector should chose a certain filler based on how your skin and face are aging. You may see folds around your mouth, but this could be a symptom of missing volume in the cheek area.
Due to its versatility, Voluma is the preferred filler at The Look. Voluma is an injectable gel and the newest FDA-approved filler to correct volume loss in the mid-face. It is used in 72 countries worldwide and has been available in Europe since 2005.
WHAT YOU NEED TO KNOW
Fillers can be used as part of a complete facial rejuvenation approach with other anti-aging treatments, like Botox, laser treatments, Latisse and quality skin care products.
There have been cases where fillers have been inadvertently placed in a blood vessel, which can cause major problems like skin death or even blindness. This is why it is vital to know who is injecting your dermal filler. "If injecting dermal filler is not what someone does on a daily basis, walk away," Haley says. "You don't want more than you need. You don't want filler to change the shape of your face, and you don't want duck lips."
Knowing how to treat a complication is absolutely, without question, the most important aspect of injecting. "Not only do we know how to avoid this complication, but we guide other providers on how to properly treat complications when it occurs," Haley says. Haley has trained more than 4,000 injector providers in the U.S. to date.
RESULTS
Results are immediate and can last anywhere between 6 to 24 months in the cheeks and 6 months in the lips.
RECOVERY
Depending on the number of areas being treated, dermal fillers take between 10-20 minutes to administer. There is no down time, and you may resume your normal routine immediately.
Avoid strenuous activity for 24 hours after your injections. There may be some temporary minor discomfort or swelling that can last two to four weeks. You can treat red or tender areas with ice.
FACTS ABOUT FILLERS
All dermal fillers that are hyaluronic acid (like Voluma) can be reversed.
Like with Botox, the needles are tiny, and injections come with minimal discomfort.
People who have a history of severe allergic reactions to lidocaine or hyaluronic acid (HA) cannot use this product.
Voluma is described as a "groundbreaking" filler (skinclinic.us).