Height: 5'6″
Hair: Dark-Brown
Eyes: Hazel
Weight: 120 lbs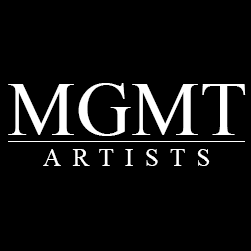 Tesla Wolfe is a driven small town southern girl, with big dreams to inspire and change the world with her artistry.
She is a Native American dancer/actress from Oklahoma, and was raised in a small town called Ada. As a little girl, she saw these amazing dancers at the Main Street Parade, and knew right then and there that she wanted to dance. She started taking dance classes at the age of 7 at the Central Oklahoma Dance Studio.
Tesla has received numerous awards from her dance career. She is trained in all forms and styles of dance including: Ballet, Jazz, Tap, Hip Hop, Contemporary, Lyrical, NBA dance, and drill team dance. In high school she was a member of the Ada High school drill team. She served as dance captain of the NBA Oklahoma Tulsa 66ers dance team for 2 years. She attended the University of Central Oklahoma. During her studies Tesla did a lot of soul searching and wondering what the possibilities could be if she trained and taught all over the U.S. instead of the same class school setting everyday. She knew she was destined for more than just sitting in a class.. She wanted to inspire dancers and people in general to follow their dreams.
She packed up and moved to Dallas Texas. This is where she really grew as a professional dancer. She started booking jobs for entertainment companies such as Eclipse Entertainment and B3 Entertainment. She was a member of the 8&1 Professional dance jazz/ contemporary company under direction of Jill Rucci. She also competed at World of Dance Dallas Hip hop crew "The Neighborhood".
CONTACT
NEED TO REACH ME ?
Just fill out this form and we will respond accordingly.
MGMT ARTISTS
Los Angeles Center Studios
451 South Beaudry Avenue
Suite F180
Los Angeles, CA 90017
Office: (323) 300-5315
Fax: (323) 275-4664