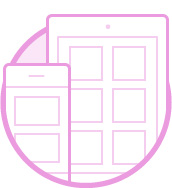 iClaim
If you're excited by the prospect of a "no headache" billing service that still gives you full control of your patient records, we've got the solution you're looking for.
Faster Reimbursements
Lower Claims Rejections
Denial Management
24/7 Web-Based-Access
HL7/HIPAA Compliant
Online Scheduler
Real Time Reporting EMrx Records
Choosing an electronic medical records solution can be a frustrating process. You'd like to take advantage of current incentives, but don't want to get stuck with a system that ignores your unique office work‑flow.
Streamlined Patient Encounters
Easy-to-Use, Intuitive Interface
Minimal Startup Time
24/7 Web-Based Access
ePrescribing
Built-in Labs Interface
HL7, HIPAA, Meaningful Use Certified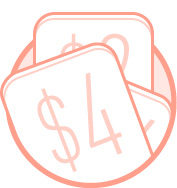 Revenue Cycle Management
When was the last time your practice had a checkup? You're committed to taking excellent care of your patients, but when was the last time you took a close look at your business?
Improve Reimbursement
Guard Against Audit
Denial Management
Patient Payment Options
Streamline Patient Encounters
Recover Lost Profit
Secure Storage Solutions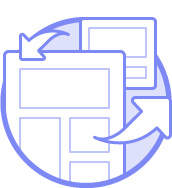 CodeRite
It's not always as simple as choosing the right codes for each patient encounter. More importantly, you need to use the best codes that can correctly balance revenue optimization with steadfast compliance.
On Average, 15% Improvement
Stop Under Billing
Improve Documentation
Real-Time Reports
Works Within Your Workflow
Certified Coding Specialists
24 Hour Turnaround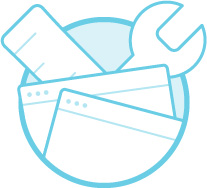 AuditGuard
Wouldn't it be great if you had the ability to maintain the highest level of compliance while actually increasing your reimbursement rates? You can with our comprehensive AuditGuard service.
• Protect Against Audits
• Identify Charting Errors
• Stop Under Billing
• Improve Reimbursement
• Detailed Reports
• Personal, Expert Review
• Implement Corrective Actions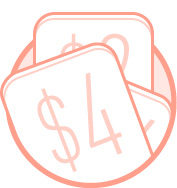 iDocsNow
How much time have you wasted searching for paper files and folder? Get on the path to a paperless office with iDocsNow electronic document management.
Web-Based Access 24/7
256-Bit Secure Encryption
Go Green, Go Paperless
Improve Compliance
Guard Against Data Loss
Save Time & Money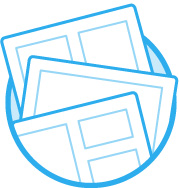 ChoicePay
According to the AMA and several other recent studies, it's getting harder and harder to collect money from patients. Well, not anymore. Introducing ChoicePay,
• Reduce Patient Bad Debt
• Get Paid Faster
• Reduce Costs
• Increase Patient Satisfaction
• HL7 Compatible
• HIPAA & PCI Compliant
• Patient Payment Portal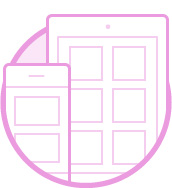 QuickCollect
Recover lost profit, and reduce collection costs. Managing receivables is often the last item on the "to do" list, but neglect of timely follow-up on past due accounts is one of the biggest factors in out-of-control receivables
Twice the Average Recovery Rate
Fully Automated Process
Low Cost, Not a Collection Agency
You Maintain Control
Detailed Reporting
Increased Client Retention Physicians Toolbox
Keeping up with the ever-changing demands of patient care can be a daunting task. When is there time to find solutions for the daily needs of your practice?Credentialing
Meaningful Use Systems
Contract Negotiating
Auto Appointment Reminders
Transcription
On-Site Consulting
Auto Deposit Solutions
Contact us for your free practice analysis.
The Next Generation in Revenue Recovery
EMRx | iClaim is a cloud-based, all-in-one, practice management, billing, and EMR systeme, with over 4,500 providers in the U.S. currently utilizing the system.
Monitor Progress Easily
Monitor your pediatric patients with CDC-compliant growth charts
Broad Device Compatibility
Compatible with PC and Mac Browsers, iPad Optimized, Tablet PC Compatible, and mobile smart phone friendly.
View Your Schedule Anytime
Check-in status and time tells you how long a patient has been waiting. Color icons reflect insurance eligibility status
Medical Economics
According to Medical Economics these EHR companies are among the top vendors.
[rev_slider alias="Home-Page-Comparisons"]
Look No Further. Get Started Today